Jesuit Media Centre- JEMCEN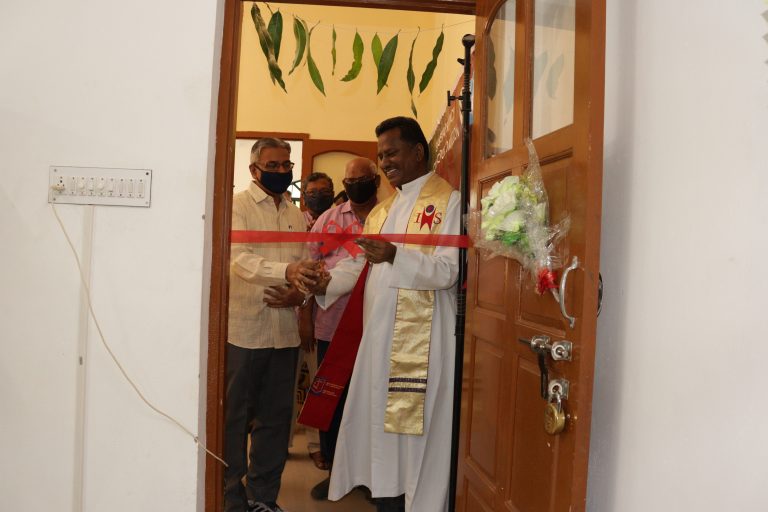 July 24, 2021
Jesuit Media Centre- JEMCEN: On 26 July, 2021, the long-awaited dream of starting a media centre came true when Fr. Jebamalai Irudayaraj, Provincial formally blessed and inaugurated the centre in the Viscom Block of Loyola College, Chennai. In his felicitation he thanked and appreciated the initiatives of Fr. Irudaya Raj and his team. He also underlined the fact that media centre should play the role of meaningful intervention in secular media, lobbying with the secular world and network with other like-minded groups.
Fr. Francis Xavier P., Rector released five posters and a monthly news magazine titled வளரி (Valari) which would bring out a series of in-depth articles on media-related issues.
Fr. A. Irudaya Raj, Communication Commission Coordinator, welcomed the gathering and recalled how the new provincial shared about the idea of establishing the media centre for media intervention in his homily during the thanksgiving Eucharist celebrated at the time of inception of the new province. He believed that a small seed which is sown will grow as a banyan tree in the future. He explained the role and functions of JEMCEN as a resource, research, training, production, publication and documentation centre.
Prof. Alex Parimalam explained the need assessment of different commissions in the Province.
Fr. Justin Prabhu, one of the commission members proposed the vote of thanks.
Irudaya Raj