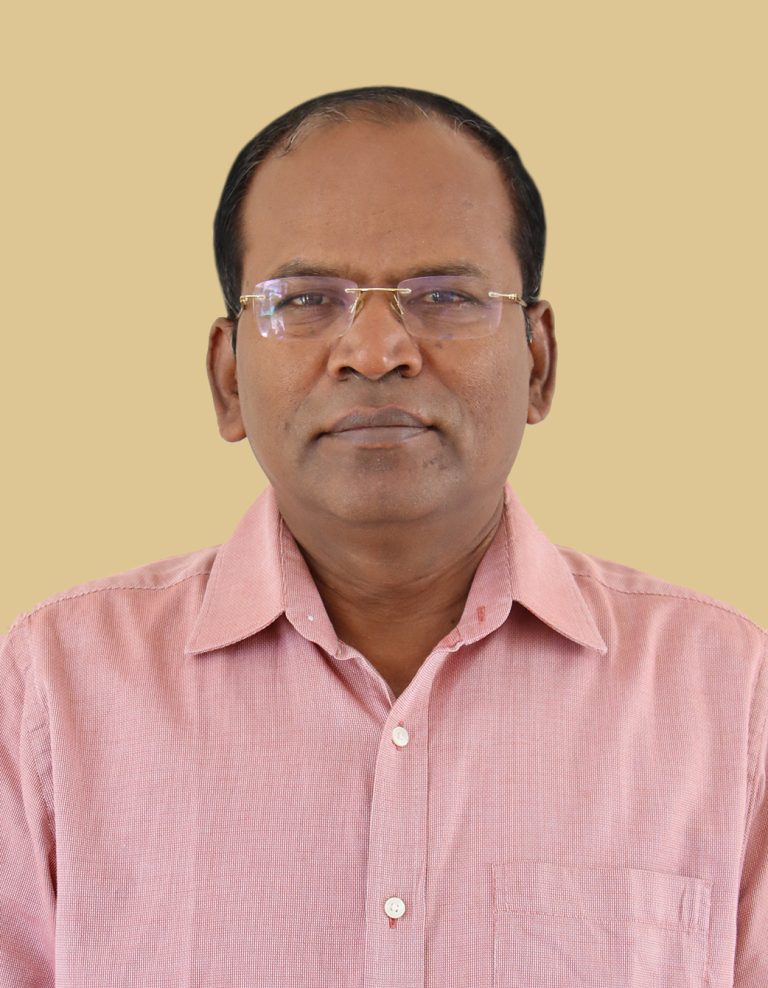 May 24, 2021
The Jesuits of Tamil Nadu were shocked and saddened by the sudden and unexpected demise of Fr. Raja Rathinam at 10.30 a.m. on 24 May 2021. He was born on 3 April 1959 as the second son to his parents, Mr. Rathinam and Mrs. Innaciammal, at Mathankovilpatty near Sivakasi in Virudhunagar District. With the help of Frs. Wenisch and Ignatius Sebastian, he entered the Society of Jesus on 30 July 1979 at Beschi College, Dindigul, after completing his B.A. in Economics at St. Joseph's College, Tiruchi. He was ordained a priest on 24 November 1991 in Madurai.
He was a well-known musician, lyricist, composer and singer and the videos of many of his hymns are popular on online video-sharing platforms. It was he who composed the College Anthems of St. Xavier's College, Palayamkottai, Loyola College, Vettavalam and Loyola College, Mettala. He was a good teacher, orator, animator and administrator.
From June 1992 till his death, he made a significant contribution to Jesuit Higher Education in Tamil Nadu. In June 1992, he joined as Assistant Professor in the Department of Economics, St. Xavier's College, Palayamkottai. From 1995 to 2005, he worked as the Director of STAND (Students' Training and Action for Neighborhood Development). He extended the services of this outreach programme to the poor people living in non-Christian villages, too. He worked hard to persuade the dropouts from schools to get readmission and continue their education.
From 2001 till 2005, he held the responsibility of the Province Coordinator for Higher Education. He used to plan meticulously and conduct transparently the faculty recruitment interviews. Everything was above board and staff selection was exemplary. In 2005, he was appointed Principal of St. Joseph's College, Tiruchi. After taking charge, he left no stone unturned to improve the teaching, learning and evaluation process of the college. He also gave importance to extracurricular activities. In admissions, he tried to implement the Province's preferential option for the Dalits and the poor. Under his able leadership, the college put up an excellent performance during the NAAC visit and the college was awarded the highest rank in the second cycle of accreditation by NAAC. Eventually, the UGC appointed him as one of the NAAC Peer team members for 12 colleges and three universities. The National Solidarity Council honored him with "Jewel of India" and "The Best Principal" awards.
A court case foisted on him made his life a veritable Way of the Cross. Although he longed to be exonerated and reinstated, he endured his suffering and went about doing good till the end.
In 2011, he trained students at DACA, Madurai. Then, he served as Minister and Treasurer at Loyola Technical Institute, Madurai, following which he was sent to teach Economics at Loyola College, Meghalaya. From 2015 to 2020, he served in Loyola College, Vettavalam, as Minister, Professor and Secretary. In June 2020, he was appointed as the Campus Treasurer, Loyola College, Mettala, and very quickly he put things in order on the campus.
On 19 May, he felt unwell and on the following day scan results showed a 35% lung involvement and so he was rushed to Apollo Hospital, Tiruchi. He was responding well to the treatment but on 24 May, after he took his breakfast at 8:30 a.m., he had a fall. The doctors diagnosed a mild heart attack and rushed him immediately to the ICU. Despite their strenuous efforts to revive him, he breathed his last at 10.30 a.m. As his death was COVID-related and noting the need to have his funeral within hours in Tiruchi itself, his body was cremated. At 5:00 p.m., his mortal remains were handed over to the Jesuit community of St. Joseph's College. The immediate family members of Fr. Raja Rathinam reached St. Joseph's at 5:30 p.m. and Fr. Leonard Fernando, Rector, performed the last rites. Then, his mortal remains were interred in the crypt of college church at 6:00 p.m. May God grant unto him eternal rest!
Maria Joseph Mahalingam