Province – Inauguration of the Ignatian year 2021-22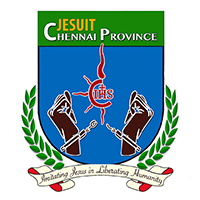 June 15, 2022
On 01 October 2020, Fr. Jebamalai, the Provincial had constituted a Team (Frs. Antony Robinson, Gladwin, Jerry, Maria Arul Raj, Robin Seelan, Prof. Edwin of LCV, Schs. Frankly, Vimal) to plan, deliberate and discern all the proceedings of Chennai Province for the Ignatian Year 2021-22. The IGY – team's first meeting took place at Dhyana Ashram on 11 December 2020, with a Special Eucharistic Celebration with the presence of Fr. Ilanko, the Socius. Having collected more than a hundred suggestions from superiors, campus ministers, commission coordinators and creative proposals from individual Jesuits, Fr. Jerry the convener of the team categorized and sorted out under various levels such as commission, community, inter-province, conference and universal.
After thorough brainstorming and discernment, we decided to propose some feasible and realistic suggestions to the superiors & commission coordinators so that they could come up with four concrete prioritized action plans for the IGY 21-22.These were listed out in the Superiors' meeting by Fr. Jerry on 19 Dec 2020. The team- members took the responsibility of following up with the commission coordinators and superiors.
The IGY – team's second meeting was held on 03 March 2021 at Loyola College along with presence of Fr. Jebamalai, the Provincial to chalk out a complete roadmap for the whole year with the agenda, and also the logistical arrangements for the Inaugural Eucharistic Celebration of Ignatian Year on 20 May 2021 at Santhome Cathedral and the Province-Assembly at Dhyana Ashram coupled with the felicitation of Jubilarians. All our meticulous plans came to a standstill due to the sudden second surge of COVID-19 and therefore we had to go for a hybrid celebration both online and offline. A technical team of Frs. Vasanth and A. Irudayaraj along with Schs. Thomas Edison and Zenith made it a reality.
'To see all things new in Christ' was the focus for the commemoration cum celebration . With all the Jesuits and friends, religious and diocesan fraternity united virtually in spirit, we celebrated the Inauguration of Ignatian Year on 20 May, from 10.30 to 12.00 noon. The Scholastics of Berchmans Illam led us into prayer for conversion. Fr. Jerry, at the very outset, invited us to observe a moment of prayerful silence as a mark of our sensitivity and solidarity in the current critical COVID context. Welcoming one and all, he then proceeded to ignite the Ignatian spark that would lead us to a progressive U – turn experience at personal, institutional and ministerial levels. Fr. Provincial exhorted all of us to reflect on the four significant inspirations from the letter of Fr. General, to draw inspiration from the conversion of St. Ignatius, to have close familiarity with God, to inspire others to form together an apostolic body and to be responsible for its legitimacy in the context we live.
Then came Fr. Maria Arul Raj A. explaining the Cannonball moment as a turning point in one's life, and invited Fr. Philip (representing Priests),Sr. Shanthi (Mother General of NJV),Br. Sathanandam Rajasekaran (representing Brothers) and Sch. Frankly (representing Scholastics) to share their own personal Pamplona experience. We could witness the life of St. Ignatius, the experience of Spiritual Exercises and the life of exemplary Jesuits brought the change of heart in diverse ways and means.
On behalf of the IGY-team, Fr. Robin Seelan introduced a detailed planner for the Ignatian Year which serves as a roadmap to execute all the action plans in a time bound manner. The planner was released by the Seniormost member of our Province Fr. James Rodrigues and received by the Juniormost, Sch. Dhanaventhar. A copy of the IGY – Planner will reach each of our province-men in course of time.
This virtual celebration was graced by an encouraging message and the episcopal blessings of Archbishop George Antonysamy of Madras-Mylapore. It was followed by a new IGY-Anthem for our province, composed by Sch. Samroy. Sch. Vimal congratulated him and his team. Fr. Antony Robinson proposed a brief vote of thanks to the Provincial, IGY-team members, technical team and all the participants. A call was then given to have a Special Communitywise Eucharistic Liturgy that evening around 06.30 during which there would be a shared homily by members on their personal Cannonball moment. The Inaugural program came to a fine close with 'Noble Knight', prepared by the Arul Kadal community.