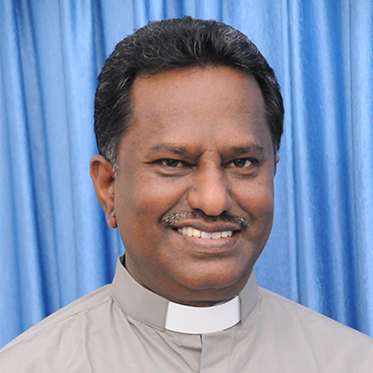 Fr. L. Jebamalai Irudayaraj SJ
We, the Jesuits of Chennai Province, along with the members of Madurai Province are blessed with the creation of a new Province on 28th December 2019, namely, the 'Jesuit Chennai Province'. It is a great event in the history of Jesuit Madurai Province as it has given birth to yet another baby, after 29-years of prolonged labour pain.
From 2011, the Society of Jesus is going through a process of renewal of its Province structures in the service of Universal Mission with a commitment to greater apostolic effectiveness. While the other Provinces are involved in the process of amalgamation of Provinces, Madurai province proposes to go for bifurcation in order to further focus our apostolic activities and to reach out the marginalised people of the Northern and western parts of Tamil Nadu.
It is a 'Kairos period' for us. Our hearts brim with joy and all of us are doubly overwhelmed by gratitude as we realise our long cherished dream, the expected Promised Land – the Jesuit Chennai Province.
This joy is a gift from the Lord and all who walked, toiled and slogged for this new birth: the Jesuits, past and present, our collaborators and Co-workers, people belonging to the movements of the marginalized and other friends and well-wishers. I sincerely remember and thank all of them who did put their heart and soul in developing the Chennai Mission to the present status.
At this critical and historical juncture of our Country, we need to focus our energies and resources towards building up the newly born Chennai Province with utmost fidelity and prophetic audacity. Our Mission Statement reiterates that our commitment to this mission flows from our steadfast faith and hope in God and passionate concern and love for the marginalized people we have chosen to journey with. Their liberation becomes our goal, their hopes our inspiration and their struggles our challenges.
It is He who created this Province and He will make miracles in and through us. He is the God of History and He is a God of surprises.
Fr. L. Jebamalai Irudayaraj SJ
Provincial
Jesuit Chennai Province